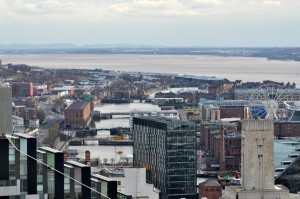 An urgent appeal has been launched for funding to support people at risk of homelessness on Merseyside.
Shelter has launched the appeal for its service in the region after a new analysis revealed that 19 households on Merseyside are at risk of losing their home every day.
The housing and homelessness charity is warning that sky high housing costs are pushing many families in Merseyside to the brink.
The new appeal is aiming to raise up to £35,000 in vital funds so that Shelter's frontline staff can help more families to stay in their homes.
The latest government figures show that in the last 12 months 6,858 homes were put at risk of eviction or repossession in Merseyside, a rise of 4 per cent since last year.
Andy Griffiths, team leader at Shelter's Merseyside Service, said: "For many people – from a family being evicted by their landlord, to a parent struggling to pay the mortgage after a job loss – we are the only people they can turn to for help.
"That's why we're looking for people in Merseyside to help us give more local families the lifeline they need to keep their homes."