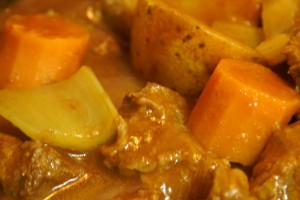 The famous Scouse dish is to be served across the city's restaurants and even on-board trains later this month as part of Global Scouse Day.  
The fifth annual event event will be celebrating the city's heritage on 28th February, with 80 restaurants across Liverpool taking part by adding the meat and veg dish to their menus for the day.
Those taking part include Maggie May's, Lucha Libre, London Carriage Works and Salt House Tapas with £1 from every dish sold going towads The Whitchapel Centre, which supports people who face issues such as homelessness.
Laura O'Connor, owner of Laura's Little Bakery and organiser of the event, said: "Scouse is a delicious dish and an important part of Liverpool's heritage.
"Liverpool is such a generous city so it made sense that a donation from each dish sold in the many eateries will be made to the Whitechapel Centre based in the city centre."
Everton FC, Liverpool Central BID and Virgin Trains have also backed Global Scouse Day, where the dish will be served on trains running from Liverpool Lime Street to London.
Lee Tilston, Virgin Trains Onboard Manager in Liverpool, told JMU Journalism: "We're delighted to do our little bit to support Global Scouse Day. We love our food here in Liverpool so what better way to mark this year's event than putting Scouse on the menu?"
Event founder Graham Hughes, a Scouse adventurer and world record holder, has high hopes for the dish being cooked globally.
He said: "Everybody has their own idea what Scouse should be, and by using social media to make this a global event we're hoping to see versions of Scouse from Mexico, Indonesia, Uzbekistan, Fiji, Botswana and everywhere in between."