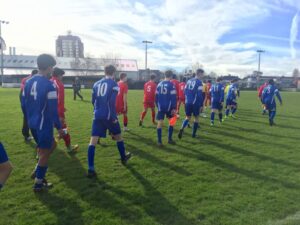 A charity football match organised in memory of a Wirral teenager who died in a tragic accident on holiday took place at the weekend.
Sam Capper, from Rock Ferry, died after being swept into the sea by a five-foot wave that hit him in Llangennith, Swansea in 2012.
The University Academy in Birkenhead pupil had been camping with his older brother, Lewis, who dived into the sea in an attempt to save Sam, but the pair had to be rescued by an RAF helicopter and a lifeboat.
The Sam Capper Memorial Trophy, which took place at Cammell Laird Football Club, saw Sam's former football team, Victoria Colts Junior Football Club, play against Canadian team, Global Satellite.
Sam's mother, Leah Davin, hoped the event would help to reach her £10,000 fundraising target for the RNLI who helped to save her son Lewis's life.
YouTube: JMU Journalism
She told JMU Journalism: "We've raised just shy of £9,000 over the last four years. It's all in aid of the lifeboats because they saved me from a double tragedy of losing both of my boys, so the aim of today is to raise funds and awareness for the RNLI.
"I must admit, you don't think of a charity until it affects you and because we live on a peninsular you don't realise how many lifeboat stations there are on the Wirral and then this tragedy happened to us and all of a sudden it was like, these lifeboats are amazing."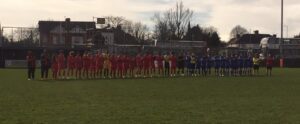 The event in Rock Ferry played host to a family fun day with an auction of donated prizes taking place after the game, including Jamie Carragher merchandise, Liverpool Legends tickets, and a signed Frank Bruno boxing glove.
Ms Davin, describes her son as "an amazing kid" and spoke about the amount of support the family receives: "It's absolutely phenomenal, it's surprising because you don't realise how much people loved Sam and obviously loved me and my family, so it's really touching.
"I feel like I've been enveloped in to the RNLI family and as much as it's a sad story, about what happened to me and my family, something really good has come out of the tragedy that we suffered four years ago. This is what keeps me going, it gives me something to aspire to."