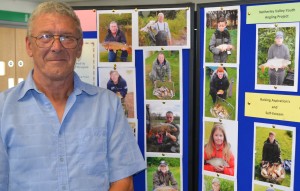 More than 30 local community groups that promote a healthy lifestyle have been given an early Christmas present by the new Royal Liverpool Hospital's Sustainable Communities programme.
The recipients of the grants are the winning submissions to the Liverpool Community Fund, set up by Carillion and the trust as part of the deal for the new Royal hospital.
The fund will provide £100,000 over three years to local organisations supporting healthy living, community improvement and education.
Among the successful bids this year was the Netherley Valley Youth Angling Project. The group uses angling trips to work with socially-excluded young people in Netherley and Belle Vale to encourage healthy lifestyles and improve self-esteem.
Tom Marshall from the project said: "We work in a deprived and isolated area supporting kids though activities to broaden their horizons, experience new things and give them a fresh outlook to help promote healthier lifestyles.
"This funding will support 10 fishing trips for 50 young people aged from nine to 22. Without funding like this we simply couldn't operate and I'd like to thank Carillion and the Trust."
This is the second year that funding from the Royal Sustainable Communities programme has supported local community groups, with 19 groups being backed in 2014.
Simon Webb, Carillion's managing director at the new hospital project, said: "The new Royal project isn't just about building a state of the art hospital with the latest healthcare facilities. It is about working with the local community to establish a lasting legacy that builds better lives for generations to come."
Ian Stenton, head of sustainability at the Royal, said: "Supporting the local community is an instrumental part of the new Royal project. Together with Carillion and Liverpool Community Volunteer Service we are supporting some inspirational organisations that are helping to improve the health and opportunities for local people."