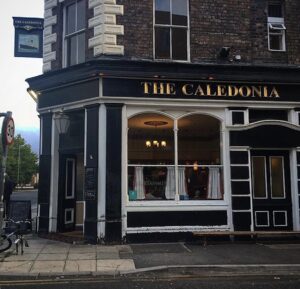 In a year when Britain's biggest pub chain has banned dogs from its venues, one site in Merseyside has fought off competition and been labelled one of the UK's dog-friendliest places – with three local spots making the top 10.
The award-winning Caledonia has been crowned the second friendliest bar for canines in the Dog-Friendly Pub Awards, run by DogBuddy.
The vegan bar, which sits just off Catharine Street in the city centre, prides itself on accommodating its furry customers by providing them with their own 'doggy drinks' and snacks, and even hosting monthly 'doggy socials'.
DogBuddy.com's awards were created to recognise well-deserved pubs across the UK that truly love 'paw power' and welcome not only two but also four-legged customers.
Founder and Chief Executive of DogBuddy, Richard Setterwall, told JMU Journalism: "For the third year running, DogBuddy – with the help of dog lovers up and down the country – has been searching for the best of the best when it comes to dog-friendly pubs."
YouTube: Annie Williams
The awards encourage dog lovers and young parents moving up and down the UK to show their appreciation for existing canine-friendly facilities, and promote their values ​​in pubs across the UK to their local ones.
Also placing in the top 10 of the 50 venue-list was The West Kirby Tap in Wirral which came in at fourth, while city centre bar BrewDog took sixth place.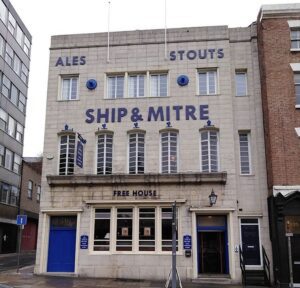 Meanwhile, Liverpool's famous Ship and Mitre pub has been labelled one of the best in the UK according to the Guardian's 'best 50 pubs in the country' list.
The Dale Street pub, which boasts the biggest selection of hand-pulled ales on Merseyside, has been placed in the 'top 10 best craft beer pubs' category of the list, alongside the likes of the City Arms (Cardiff), Salt Horse (Edinburgh) and The Shakespeare (Sheffield).
The popular bar has won the 'Pub of the Year' award on numerous occasions and often makes it to the 'CAMRA Good Ale Guide'.
The Ship & Mitre also owns the favoured city-centre bottle shop, Ship in a Bottle, and plans to have a presence at the 2019 Wirral Beer Festival at Easter.