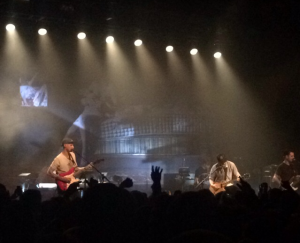 Singer-songwriter Jamie T ended his UK tour in Liverpool this week with a performance that was better than ever at Liverpool's Guild of Students.
After a five year break, fans of the Wimbledon-born star questioned if he would ever return to music. However, the summer saw a new sound from the 28 year-old in the form of 'Don't You Find' and a brand new album 'Carry On The Grudge' that was released in September.
With the release of second single 'Zombie', Jamie T fever has begun sweeping across the country once again and sold out shows from north to south.
It's amazing to see just how grounded he has stayed throughout his success – NME award-winning and various nominations. Yet he's the type of guy you can imagine going for a drink with and discussing everything from music to politics.
He's a normal guy from South London wearing a shirt and hat on stage, cracking a few jokes with a Liverpool crowd that was incredibly diverse – young and old, die-hard to new, and filling every inch of the surprisingly large venue.
He made his name back in 2007 with the sound of summer 'Sheila', a song straight off his debut album with lyrics that were honest yet witty. It was hard to ignore a sound which screamed 'British youth culture' and it's understandable why the album 'Panic Prevention', along with his second album 'Kings & Queens', have become true indie classics.
At LGSO there was a huge range of songs from golden oldies and classics such as 'Salvador', '368' and 'Emily's Heart' to new material like 'The Prophet' and 'Turn on the Light'. Fans sang every line back to the singer and his backing band 'The Pacemakers'.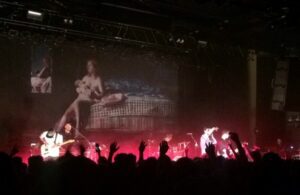 The crowd went wild for Panic Prevention tune 'If You Got The Money' and before the headliner thanked the crowd for coming and asking if we'd had a decent time, he ended with an insane encore of his biggest hits to date; 'Sheila', 'Zombie' and 'Sticks 'N' Stones'.
Every song sang live was not even similar, but better than the album versions. It was a real treat for fans who felt like they'd waited so long to see him back in action.
It seems a break for Jamie T did the world of good; he's back with an incredible new album, is having a great time on stage and is quite simply, better than ever.