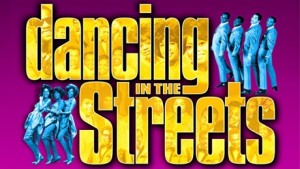 If you want to hear all your favourite Motown songs in a high-tempo setting and have a bit of a dance with your friends, then 'Dancing in the Streets' could well be just the show for you.
This Motown spectacular has already wowed audiences in the West End for three years and it's now playing at Liverpool's Empire Theatre.
The show had amazing energy from start to finish, with an accomplished five-piece live band and a talented cast. It is a show that does exactly what it says on the tin as it's a show which celebrates the array of Motown's  classic chart hits.
An enthusiastic audience clapped, sang and danced throughout the performance and the cast even got one woman up to join in.
Expect great audience participation. Even though it is a theatre show, it has no real story but has everything to make it a great concert instead, with costume changes that glittered and styled like the era and amazing performances of great songs such as 'I Heard it Through the Grapevine', 'Baby Love', 'My Girl' and so many more.
The show had sections dedicated to some of the most iconic artists of Motown, like the biggest girl band, The Supremes, The Temptations and Martha & The Vandellas.
One of the big favourites of the night was when Lionel Ritchie's 'Dancing on the Ceiling' got people up left, right and centre to dance.
The evening ended with just about everyone dancing and a standing ovation was fully deserved.
Dancing in the Streets is at the Empire until Saturday 15th November.