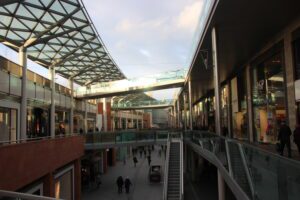 Two of Liverpool One's most popular restaurants have now reopened after concerns regarding the establishments' hygiene were raised.
Latin American food chain Las Iguanas closed its doors on Tuesday afternoon and Italian restaurant Zizzi followed suit on Friday night last week.
The restaurants closed voluntarily after Liverpool City Council received a number of complaints from customers regarding issues with hygiene.
A report in the Liverpool Echo claimed that "a rodent problem" was linked to the closure of the two eateries, but no official confirmation was made.
Hygiene officials from the environmental health office visited the restaurants on Monday and found that both establishments were free to open their doors for business that evening.
A spokesperson for Liverpool City Council told JMU Journalism: "The restaurants underwent a vigorous hygiene survey to determine whether they were fit to open. I can confirm that that our hygiene officials have dealt with the issue and that there is no hygiene risk.
"The health and safety of the customer is paramount and I am glad that the issue has been resolved and the restaurants will reopen today."
Both restaurants hold a five-star health rating by Liverpool City Council's environmental health office.
"Zizzi became aware of a potential concern around hygiene on Friday, February 19," a spokesperson for the restaurant chain said. "The hygiene of our restaurants and safety of our customers is our utmost priority and as such we voluntarily closed our Liverpool One restaurant that day."
A spokesperson for Las Iguanas, which has 48 branches across the UK, said: "We're pleased to be open again, and look forward to welcoming everyone back soon."