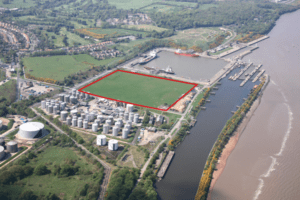 An online petition against a planned oil refinery facility in Eastham has reached 700 signatures and is to be discussed between residents and the Hydrodec company later this month.
Hydrodec plans to build its new European headquarters next to the QE2 dock and Nustar terminal and says it will create up to 40 jobs and apprentice opportunities.
The petition, 'Eastham says no to the Hydrodec oil refinery', has also been supported by local Liberal Democrat councillor Chris Carubia.
He told JMU Journalism: "I don't think the plans should go ahead because it is too close to homes and most locals have already signed it. An oil refinery can bring a number of hazards not just the obvious pollution but fires and even explosions on a regular basis."
Carubia believes these employment opportunities will have little positive impact on residents, saying: "There will be little opportunity for any of the 40 jobs provided at the plant going to local residents, companies such as these bring their own workforce with them. We'd also be lucky to get even a single apprenticeship locally."
Hydrodec insist that the presentation and discussion with residents, on 19th March at St. David's church in Eastham, will clear up many of the issues residents have regarding the refinery operating in their area and why it was chosen. This meeting follows a public exhibition in February, were residents raised a number of concerns.
Carubia also criticised the oil firm's dialogue with residents and local authorities so far, saying: "Hydrodec have been pretty poor in regard to dialogue with us. They've also been making it difficult for residents to turn up at discussions by greatly limiting the amount of people who can attend and time allotted for debate.
"People need to give their phone number and personal details just to attend the events they are putting on. They also ensure that they are told of questions prior to meetings so they can't be addressed by residents on the day.
"We don't understand why they have chosen this particular site. They actually have access to another nearby empty refinery facility that actually requires less work to build on and would be more suitable for both parties."