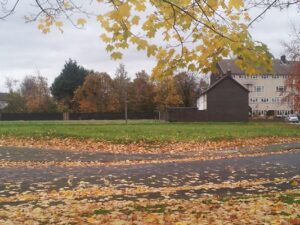 Angry residents gathered to express their concerns after feeling not enough was being done to help their community.
The aim of the meeting, held at White Oak Lodge on Friday, was for residents of Beechwood Gardens in Cressington to explain what they felt were key problems in the area and to offer solutions.
Local Darren Williams told JMU Journalism: "The community has felt isolated for a number of years due to issues with anti-social behaviour and are connecting with various organisations looking to improve their quality of life."
A key problem brought up at the meeting was anti-social behaviour by youths as residents felt that not enough was being done to keep them off the streets. One local suggested a community centre for the area to provide somewhere for them to go.
There are also plans to build new blocks of flats in the area but some current residents have expressed concern for the issues that people moving in might have.
Mr Williams said: "A pathway near the plot of land where the new flats will be built has had racist and sexual graffiti on over the past few months. I contacted a councillor who said they would set up a scheme to stop graffiti, but nothing has been done yet. I would not like the people that move in to take offence and have a backlash from it."
Representatives from Liverpool City Council, Plus Dane and Liverpool Mutual Homes agreed that something needed to be done to help improve the area.
David Pye, Customer Involvement Officer for LMH, said: "It might be an idea to come up with a few options and allow the community to choose. As for the graffiti, the council could clean that up on a one-off basis and we could look for a quick fix solution until we can agree on a longer-term plan.
"We have run community schemes in the past, such as community gardening and some young people have willingly helped with them."