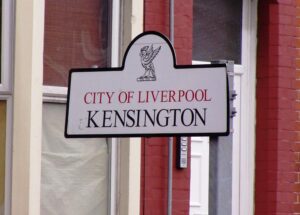 The number of homes recycling in Kensington has almost doubled thanks to a new scheme in the district.
The newly-formed Kenny Fields Fights Waste initiative resulted in 100 blue recycling boxes being handed out to home-owners in Kensington, with 83 being filled with recyclable items.
Kenny Fields Fights Waste brings together local residents, councillors, council officers and recycling representatives to tackle waste issues and make the area cleaner. It has been backed by the Local Government Association with a grant of £20,000.
Six locals have become champions in promoting the recycling message and are constantly looking for ways to reduce the amount of waste in their community.
The local youth club has planned to produce posters and banners to display around the area, with the intention of encouraging more people to recycle.
Ward Councillor, Nick Small, said: "This is a really encouraging start. Officers knocked on doors asking people, if they wanted a new blue box – the boxes were originally distributed years ago and many have got lost of broken.
"The vast majority of those who took them have started recycling and that will already make an impact on our recycling rates.
"We know there is a long way to go and many houses will send their waste off to landfill bit Kenny Fields Fights Waste has only just been launched and with the enthusiasm of the champions, I am sure it will have a real impact."