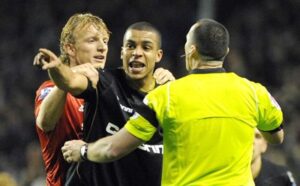 A shadow has been cast across Liverpool following a series of events involving alleged racial abuse.
Liverpool MP for Walton, Steve Rotheram, has led calls for a government inquiry into racism in sport following several high-profile incidents, which have not only rocked football, but also led to what many locals feel are highly inaccurate and damaging questions raised about the attitude of Scousers.
The House of Commons Culture, Media and Sport Committee will begin to hear evidence on March 6th, and Liverpool FC manager Kenny Dalglish and striker Luis Suarez are likely to be called to give evidence.
It was Suarez's highly publicised on-field clash with Manchester United's Patrice Evra which turned the spotlight firmly on the city, and the Uruguay international was eventually handed an eight-match ban and fined £40,000 by the Football Association. Liverpool FC's strongly-worded statement in response to the FA's decision, and the unflinching support given to their striker, were widely criticised in the national news media.
Only a few days later, Oldham FC player, Tom Adeyemi, was allegedly subject to racial abuse from a member of the crowd during Liverpool's FA Cup third round win at Anfield on January 6th. He was visibly upset and had to be comforted by players from both sides, including Reds' captain Steven Gerrard.
This led to Dalglish giving a further statement, refuting suggestions that the Reds have not done enough to condemn racism.
He said: "Over the past few weeks there has been a perception that the football club isn't doing what it should be doing, but I don't think the football club would ever go down that road. We will always support the official campaigns related to racism. We don't want racism anywhere near football and certainly not anywhere near this football club."
Oldham issued a statement supporting Liverpool's and the local police response, which read: "The chairman and directors of Oldham Athletic Football Club would like to thank Liverpool Football Club and officers of the Merseyside Police for their concerns and painstaking efforts in investigating the circumstances surrounding the incident involving Tom Adeyemi.
"Excellent communication has been maintained and the club and player have been notified of every detail during the progress of the investigation. The professional standards applied throughout have been praiseworthy. The club would also like to thank the numerous fans from Liverpool and Oldham, and also those from around the country who have sent letters of support to Tom."
Police investigating the incident arrested a 20-year-old man from Aintree on suspicion of a racially aggravated public order offence. He was later released on bail.
In a separate development, Everton striker Louis Saha was targetted on the social networking site Twitter, after a man used a colleague's account in work to send racial abuse. Following an internal investigation, the person who posted the tweet was sacked, and the account-holder visited Goodison Park with his employer to explain the situation, and to apologise to Everton officials.