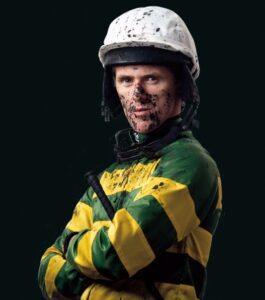 Since legendary jockey AP McCoy recently announced he is to retire at the end of this season, the horse racing world has been paying tribute to one of the sport's all-time superstars.
Having been at the top of his game for over 20 record-breaking years, and winning 19 consecutive champion jump jockey titles, he has called an end to his glittering career… but he still has at least one more burning ambition.
The 40-year-old spoke exclusively to JMU Journalism as he contemplated riding in his final Grand National this year and also looked back on his Aintree memories.
The former BBC Sports Personality of the Year said the reason behind his decision to hang up his racing silks and saddle was so he could go out at the top and whilst he still enjoys riding.
He told JMU Journalism: "Retiring is not something that I am really looking forward to, but I realise it happens to everyone sadly, and I'm definitely not any different but I've just tried to cope with it the best I can."
Reflecting on one of his most memorable triumphs, winning the 2010 Grand National with 'Don't Push It' after more than a decade of previous disappointments, McCoy said: "I used to go in believing that I was going to win. Those 14 years at Aintree you would walk out feeling depressed, thinking how come it didn't happen and I'm going to have to wait another year before I have another go.
"That's what makes the Grand National special, that's why it's different to every other horse race and why however many million people around the world watch it… because it's not like every other race.
"I don't think I'll be emotional at the Grand National, but I think as time goes on and things happen it will really sink in. Because I'm still able to do my day job, and I'm still able to carry on as normal I kind of forget this is actually happening. But I suppose maybe when it comes to it, and the Grand National day at Aintree arrives and it will be the last time, it probably will become more of a reality then."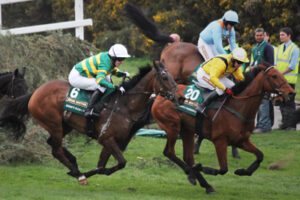 When asked of his plans for the future, the father of two was open-minded. Tony – or 'AP' as he is known – told JMU Journalism: "Most people I speak to, and most of my friends act like and have been talking to me like I'm nearly dead!
"I like all sports, so I don't know, but I will definitely stay in racing as it's been very good to me. It's been my whole life and I don't think I could ever walk away from it.
"A lot of my problem is I don't know what the future holds; I don't know what's going to make me happy. I don't think anything is going to make me as happy as doing what I do, but at the same time hopefully I can find something that I can be at peace with."
With a remarkable collection of accolades and achievements under his belt, the Northern Irishman spoke fondly of his proudest moments, and of the time he went on to beat the long-standing record for the total number of winners ridden in a season, which had stood since 1947.
"I've been lucky enough to win the majority of the [major] horse races, and the Grand National, that I am very proud of, but some things that I achieved I am probably more proud of.
"I broke Sir Gordon Richards' record in 2002, which was the most ever winners for the jockey of the time, and his records stuck for 55 years. He was the best jockey of all time and to break his record is probably my greatest ever achievement.
"I've been very lucky, it is for any person to live your life doing something you love. I think any sports person, if they had a bit of a reality check, would think the same."
It's just over a month before fans will witness McCoy in action for the final time at the Grand National on April 11th and McCoy spoke of his admiration for the city of Liverpool.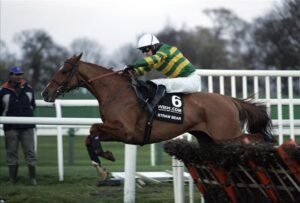 He said: "It's a great place, great people, very friendly – I love the city. I couldn't recommend it more. I often say to people if you're going to go to a race, go to Aintree because it's the most friendly enjoyable place you could go."
With the end of McCoy's career fast approaching, it is undisputed he will leave as one of the world's greatest sportsmen and a true marvel in horse racing.
The man from Moneyglass, County Antrim revealed the secret of his success and told JMU Journalism: "I think in any walk of life, or any sport, to be successful you have to actually enjoy what you do. I think you have a better chance at being more successful if you surround yourself with the same sets of people from a young age."