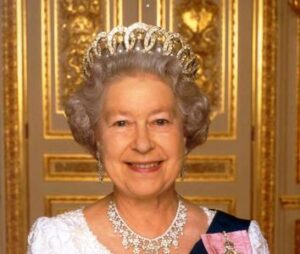 Her Majesty the Queen, along with the Duke of Edinburgh, will visit the city on Thursday to give the royal seal of approval to the Museum of Liverpool.
The royals are coming to the new Museum on December 1st and whilst there they will unveil a plaque to commemorate their trip and sign the visitors' book to mark the very special occasion.
The couple won't leave the latest National Museums Liverpool venue without taking special separate tours around the new exhibits in the museum, which are due to open to the public on December 2nd.
In order for the visit to be able to take place, unfortunately the Museum of Liverpool will be closed all day on the December 1st, but it will reopen the following day when visitors will be able to view the new galleries as well as the plaque unveiled by The Queen and Prince Philip.
Phil Redmond, Chair of National Museums Liverpool, said: "This will be a major highlight in what's already been an incredible first five months for the Museum of Liverpool. We look forward to welcoming The Queen and The Duke of Edinburgh to the city's historic waterfront, and giving them a real sense of Liverpool, its history and its people under one roof."
JMU Journalism Radio: Queen to visit Museum of Liverpool 
Queen to visit Museum of Liverpool
The Queen's last visit to Liverpool was in 2008 when she unveiled a plaque and marked the formal opening of the Echo Arena and BT Convention Centre.
The Director of National Museums Liverpool, David Fleming, said: "The Museum of Liverpool
is a brilliant success, it is a world class museum that touches and appeals to everyone. We are  extremely proud to be sharing our success with The Queen and The Duke of Edinburgh as they support us in marking the opening of the new galleries."
The first phase of the museum opened on July 19th this year and has seen thousands pass through its doors every day since.
Jane Morrisson, 48, from Birkenhead thinks the museum is yet another landmark for the city to be proud of. she said: "I've visited the museum of Liverpool several times since it's opened and the exhibits are brilliant. They really have painted a fantastic picture to the world of our city and its heritage. I think Her Majesty will love it."
The Queen and the Duke of Edinburgh are also set to visit the Royal Liver Building which is celebrating its centenary this year.
The monarchs will also travel to the Floral Pavilion in New Brighton where they will be shown the new development and watch a performance by pupils from St Mary's Catholic College, Wallasey.