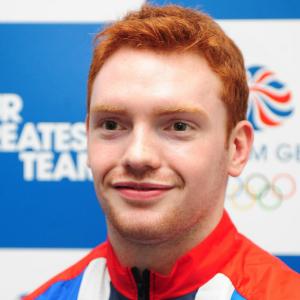 Merseyside's Olympic gymnast and bronze medallist Daniel Purvis has been making the most of his spare time after the London 2012 Games, attending schools to inspire children, and working off his holiday "beer belly".
The 21-year-old star from Crosby was a part of Great Britain's men's artistic gymnastic team at the Olympics, and he helped secure the bronze, making it the first time in 100 years that Great Britain's men had won a medal at the Games.
Since then he has enjoyed his time off by holidaying with his friends, but he admits he will pay for his excesses in the gym now. In an exclusive interview, he told JMU Journalism: "I have to put a lot of work in to get rid of this beer belly after my holiday."
When asked what he thought of the incredible Olympic Games this year, he said: "I thought it was amazing in general, not just from my personal experience.  It was a great showcase for the country and the best British athletes have ever done. My personal highlight was probably when I performed floor in the final, it was one of the best routines I've ever done in my life."
Over the summer, Daniel put his training on hold by visiting local schools giving talks and telling kids about his time in London. " I talked about how I got started in gymnastics; when I was seven, my mum  and dad got me to start to let out some of my energy. We never expected that I would get to the Olympics and make history."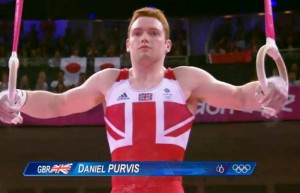 He added: "I was really nervous and excited at the same time. When we won I couldn't believe it was over. We all saw Great Britain on the leaderboard and couldn't believe it. After we won [bronze], me and the lads went out as a team around London and we were easily recognised. It was great; there were a lot of free drinks.
The local hero is now looking forward to getting back in the gym and training for the 2016 Olympic Games in Rio de Janeiro.
He told JMU Journalism: "I can't wait. The weather is obviously going to be different, but we also have a lot to prove next time. I probably will never experience anything like that ever again in my life. I met a lot of inspiring people, like Mo Farrah and Chris Hoy, who was really nice and such a gentleman."
Daniel has a lot to look forward once he gets himself back into shape, with numerous competitions and the European Championships on the horizon next year.