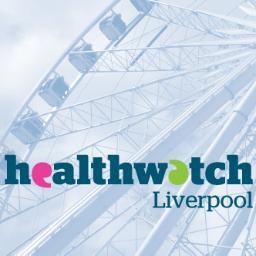 The Healthwatch Liverpool Scrutiny team are holding a series of coffee mornings inviting the public to share their experiences of health and social care services in the city.
Healthwatch want to know what's good and what's bad about the health and social care in the city. The team plan to use people's opinions to help them improve local services.
Kathy Hull, Healthwatch Scrutiny Executive Officer, told JMU Journalism: "The coffee mornings are aimed at giving people the opportunity to tell us about the social care services they have used. Whether they have had a good or bad experience, we work on evidence based information.
"For example, if I get a lot of messages from someone saying they are having difficulty getting an appointment at a certain GP practice, I will then have the evidence for that particular subject and I am then able to formally present to the service provider what the patients have said."
Hull pointed out that bad stories are not the only ones that are told at events such as these, saying some people have positive stories to tell: "I think everybody is fed up of the NHS getting slagged off. Some places have really good practices and some people have really good stories to share. We can only learn from the good."
She added: "We want to encourage people to come along, because it is about their NHS. If we sit back and let all these changes happen without patient and public involvement then things might disappear that we don't want to. Everybody has a right to a quality service."
The first coffee morning will be focusing on access to dental services in Liverpool and will be held on Thursday, 27th February between 10am- 12pm. Further events will be held on Thursday, 13th March at 6-8pm and Thursday 27th March 10am- 2pm.
All coffee mornings will take place at Liverpool Charity & Voluntary Services, 151 Dale Street, Liverpool, L22 AH.