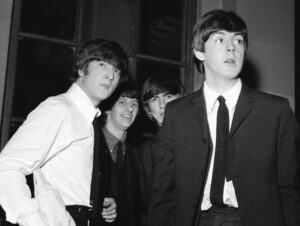 An investigation has been launched after it was revealed that Merseytravel used £2 million of taxpayers' money to buy Beatles' memorabilia that was later valued at just £300,000.
Lawyers for Merseytravel had originally highlighted a potential conflict of interest as the seller and the person valuing the items, which were purchased in 2008, as it is thought the two had previously worked together as company directors.
The artefacts were purchased for The Beatles Story museum at the Albert Dock, which the authority took over the running of five years ago. Among the collection were items such as a pair of John Lennon's glasses, and George Harrison's first guitar.
A new report states the companies used during the buying process were all professional organisations but it did need to be investigated, and that it was important to find out what went wrong on behalf of the taxpayer.
In a statement, Cllr Liam Robinson, Chair of Merseytravel said: "As part and parcel of our strengthened governance and scrutiny process we carried out a review of The Beatles Story.  A revaluation of a small number of exhibits bought as part of the original purchase of the attraction has indicated that their value is significantly lower than we were advised in 2008."
He described the revelation as "a reflection of where Merseytravel was and not where it is now".
When approached by JMU Journalism, Merseytravel declined to comment further on the matter, saying this was due to an ongoing investigation.