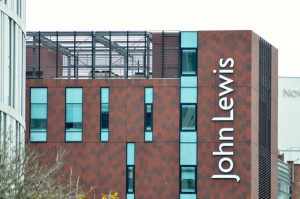 A historian and advertising expert has praised the new John Lewis Christmas ad.
David Clampin, an LJMU historian and expert on propaganda whose show 'My Life in Advertising' is part of the national Being Human Festival, says that the heart-warming ad resembles a short film.
He said: "I think we need to be careful here in disambiguating precisely what advertising campaigns such as these are all about and also the principle that 'artistic value' and commercial gain are mutually exclusive."
Explaining that to stand out, adverts need to foster a sense of trust and familiarity, he continued: "There is no reason why advertising cannot have true artistic merit, it is just that that is turned to commercial gain. That is not necessarily a bad thing as is implied in this question."
John Lewis' latest festive campaign features a boy playing with what appears to be a pet penguin, until his parents buy him a second one and they are revealed to be toys. Since debuting last week, the ad has been viewed more than 12 million times on YouTube, and '#MontythePenguin' has been consistently trending on Twitter.
https://www.youtube.com/watch?v=iccscUFY860
Asked if social media hype is now the main goal of such ads, Clampin said: "If advertisers can encourage people to start talking about their messages, then the effect is likely to be much greater.
"This phenomenon is not new, it is just that there is a new – and very effective – vehicle via which to achieve this. Perhaps in the early part of the twentieth-century it might have been stunts that got people talking, now a conversation can be cultivated via social media. This is where the real impact lies!"
'My Life in Advertising' charts the artistic references and merit of some of the iconic ad campaigns of the 20th century. It runs from the 17th to the 21st of November in the foyer of LJMU's John Lennon Art and Design Building.