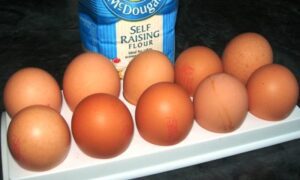 Shops around Merseyside are being encouraged to not sell eggs and flour to teenagers during the build-up to Halloween.
Police have issued the plea to shopkeepers in their battle against anti-social behaviour, which sees a brief rise at the end of October due to Halloween and the events surrounding it.
Mischief Night, known as 'Mizzy Night' in Liverpool, is a tradition that sees people too old to trick-or-treat engaging in pranks and acts of minor vandalism. It is usually held on the eve of Halloween, October 30th.
Part of the 'mischief' is to throw eggs and flour-bombs at people and vehicles, which is potentially dangerous to the public.
In the past, people as young as 11 have been arrested for throwing bricks and stones at vehicles on Mischief Night.
Assistant Chief Constable Sarah Boycott of Cheshire Police has also penned an open letter to the public and community groups to put people at ease.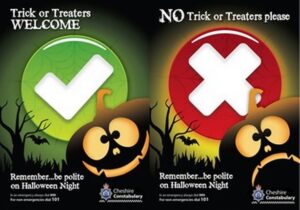 Over 1,000 calls reporting anti-social behaviour were made to Cheshire Police during the Halloween period last year and resources were spread thin to deal with the complaints.
The letter by Assistant Chief Constable Boycott stated: "Our officers will be out and about in your community to deter troublemakers and take action where required.
"Officers have been handing out our 'no trick or treaters' posters to the local community, while shops have also been provided with posters to prevent flour and eggs being sold during this period. I wish everyone a safe and enjoyable Halloween."
Last year police set up dispersal zones on Mischief Night to prevent anti-social behaviour in 'hotspots' around Merseyside.
The zones were brought in under Section 34 of the Anti-Social Behaviour legislation, which gives officers powers to direct people causing trouble to leave the area for up to 48 hours. Any breaches of this can lead to their arrest.