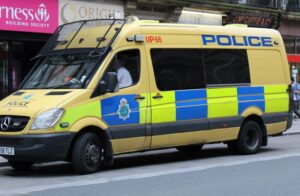 Merseyside Police has received criticism regarding its accuracy of crime reporting after inspectors found tens of thousands of serious offences in the area were under-reported, including violent and sexual attacks.
A recent study found only 84 per cent of crimes in Merseyside were documented, branding the police force's accuracy as "inadequate" and requiring improvements.
The force received an overall rating of inadequate for three categories in the report in relation to its effectiveness on reporting crime, the efficiency of the systems and processes in place, as well as the leadership and culture demonstrated to meet the national standards for crime recording.
The report highlighted the number of crimes not being reported each year in Merseyside, which was estimated to be 19,200.
The "extremely detailed inspection" conducted by Her Majesty's Inspectorate of Constabulary (HMIC) in September 2016 involved more than 1,500 incidents and was undertaken by a team of specialists in the field of National Crime Recording Standards (NCRS) and Home Office Counting Rules (HOCR).
A spokesperson from Merseyside Police told JMU Journalism: "The force has worked hard to improve its crime recording, but the HMIC has identified some areas of concern and we acknowledge that when we get it wrong we need to hold our hands up and look at what went wrong, why it went wrong and how we can ensure that we learn from the mistakes made and lessen the chances of it happening again.
"Already we have been able to implement some of the recommendations that the HMIC put forward and work is ongoing to rectify the other areas raised."
YouTube: Merseyside Police
However, Merseyside Police is said to have made efforts to improve crime-recording accuracy since 2014. The vast majority of officers and staff have made progress in placing the victims at the forefront of their crime recording decisions, such as the services provided to vulnerable victims and victims of rape, the report said.
Deputy Chief Constable Carl Foulkes said: "The force is currently rolling out additional training for officers and staff, focusing around our inspection feedback and areas for improvement.
"The new processes introduced in March 2016 have gone a significant way to addressing the issues found within the inspection and the force continues to work hard towards achieving the best possible service for the communities of Merseyside."