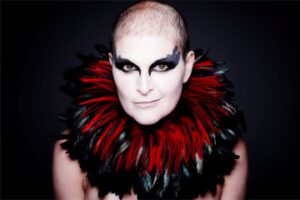 World-renowned photographer Rankin opens his new exhibition in the Walker Art Gallery in May.
Alive; In the Face of Death looks at death and mortality and features portraits of people who have been diagnosed with terminal illnesses and forced to rethink their lives as a result.
The exhibition also includes images of people who have survived illnesses and will be on display from May through until June in collaboration with the BBC.
Rankin said: "This is one of the most challenging projects I've ever been involved in and looks at life in the face of death. I've met some amazing people and I think each portrait brings out the vitality of each subject, their humour and unique qualities."
Rankin has previously shot covers for Elle, Vogue, Esquire GQ and has for brands including Breakthrough Breast Cancer, Dove and Nike. He has also conducted multiple photo-shoots with various celebrities including Merseyside Bond actor, Daniel Craig.
The exhibition will be the second time Rankin has worked in collaboration with National Museums Liverpool.
National Museums Liverpool director of art galleries, Sandra Penketh, said: "It is a major coup for the Walker to have an exhibition by one of the world's most influential photographers. The subject of mortality is challenging and Rankin has tackled it in a very moving way.
In 2009 Rankin's Shoot Me project was in Liverpool's World Museum and included photographs of 1,000 people from across the UK forming one portrait of modern Britain.
Rankin will return to Liverpool as part of the Look 13 photography festival, in which various venues across Liverpool will host exhibitions for a month, launching on the 17th May.
The festival will also host the National Photography Symposium in conjunction with Manchester-based photography network Redeye for the sixth time.