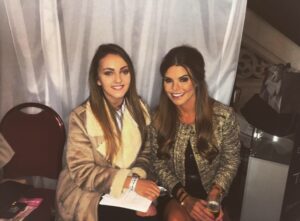 The North West Fashion Festival returned this weekend for its third year at the beautiful location of St George's Hall.
The high-profile event aimed to put Liverpool fashion on the map, featuring local and regional designers showcasing the hottest new looks on the catwalk.
Ticket holders experienced an insight into the fashion world and not only could they buy products, they could also experience beauty treatments and indulge on cocktails at the bar in the main hall.
The festival also had a VIP area with a bar sponsored by Moët and Chandon and products by Harvey Nichols Beauty Bazaar.
First time fashion festival-goer, Jack Bevon, represented boutique Diva Dames on a stall at the event. He told JMU Journalism: "We are a start up brand and we've only been around for a couple of years so it's more about exposure rather than sales.
YouTube: JMU Journalism
"When there are 10,000 people over a weekend seeing our store we can tell them what we offer. We have our best-selling products here and hopefully it will make them a returning customer."
Celebrities attended the event, including some of the stars from hit reality show, The Real Housewives of Cheshire.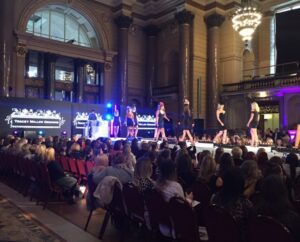 RHOC star, Tanya Bardsley, spoke to JMU Journalism about promoting her jewellery line at the festival, followed by a night on the town that left her with a sore head, saying: "It's been amazing, we were here all day yesterday and we went to about four different nightclubs last night and now I'm dying!"
Live performances were also given by some X-Factor acts on the Sunday, which was a more family-orientated day, with children taking to the catwalk to showcase looks from John Lewis.
The event was a success with thousands in attendance over the course of two days, allowing some of the biggest new names in fashion to put their brands out there for people to see.