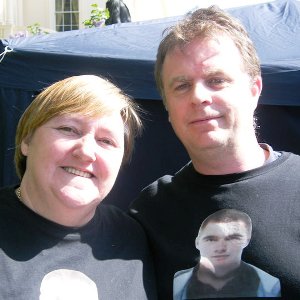 The parents of murdered Liverpool teenager Andrew Jones will never give up their fight for justice as the 10th anniversary of his death approaches.
Andrew, 18, was on a night out in Liverpool city centre with friends in 2003 when he was the victim of an unprovoked attack.
The Everton fan from Walton was punched to the floor on Hanover Street by someone in a group of men and women who attacked him after he had accidentally bumped into them. He died in hospital the following day from serious head injuries.
Nobody has ever been found guilty in relation to the incident which surrounded Andrew's death. A man was charged with manslaughter but the case was thrown out of court after three days because of lack of evidence.
Andrew's father, Andy told JMU Journalism: "I think if we keep pushing enough something has to give, they can't keep secrets forever. Too many people were involved in something that has now become a conspiracy."
Despite their optimism that they will one day see Andrew's killer convicted, time has not healed the pain of his death and the lack of justice.
"The frustration and anger gets worse every day, if he had died through an illness, or he had a fair 1 on 1 fight and lost I think I could have accepted it one day," said Andy.
"Why don't they man up and admit it? If they had put their hands up to it 10 years ago, they would have got just a couple of years in jail."
Andrew's mother Christine appealed to those who know anything about his death to finally come forward and heal her pain. She said: "It gets worse every day, the longer it is since I have seen him, since I have seen his smiling face and heard his voice."
"I would say put themselves in our position, and imagine it was one of their kids or family member."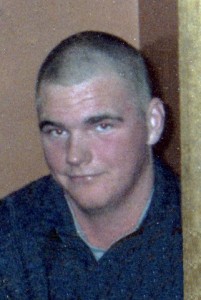 A verdict of "unlawful killing" was recorded at a 2008 inquest, however those from the group that were called to testify cited memory loss over the incident. Coroner Andre Rebello said they left the inquest "under a shadow", with one of them a killer. He said in his mind there was only one person who could have killed Andrew.
This has only sought to increase Andrew's parents hurt. Christine said: "I feel very let down. Why could the CPS not trial them on the joint enterprise? When we asked them they told us it wasn't in the public interest."
The Joint Enterprise law applies to a criminal situation where two or more people set out to commit a criminal act where the parties have a common goal. When they have done this all parties to the enterprise are criminally liable for any offences committed by their co-conspirators.
Andrews parents have since become members of Families Fighting For Justice (FFFJ) which was set up by Jean Taylor for the families of homicide victims. The group campaigns for tougher sentences on first degree murder and manslaughter, as well as acting as a peer support group to victims' families.
This work has gone a little way to easing at least a little of their hurt. Andy said: "It helps me when I can somehow ease someone's pain; I have even spent time on the phone or internet on Christmas day talking to people in pain. It also makes me realise that there are people in the group like Jean who has lost three members of her family to murder."
A vigil will be held for Andrew to mark the 10th anniversary of his death on Sunday March 10th, with people meeting at St. Johns Gardens in Liverpool city centre at 1.15pm and proceeding to Hanover Street where Andrew was murdered. An hour will be spent there before continuing on to a short service to be held in the Anglican Cathedral at 4.30pm.
Merseyside Police also confirmed they plan to re-appeal to members of the public who may know something about the fatal incident in 2003.