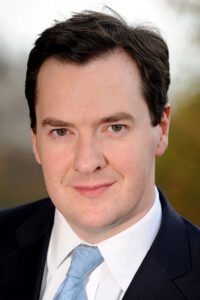 Liverpool has lost out in its bid to be the location for the £42m Alan Turing Institute of Computer Science Park.
As part of Chancellor George Osborne's 2014 Autumn Statement the park will now be based in London, meaning Liverpool loses out on up to 30 jobs initially which could have potentially risen to several hundred.
Merseyside was one of the applicants for the institute which will support methods of research for analysing and collecting big data, as well as general research. The location was going to be at a hi-tech Daresbury Business Park in Halton.
However, Osborne announced it will now be built in the capital in Wednesday's Autumn Statement.
Steve Sanders, Sci-Tech Daresbury PR consultant, told JMU Journalism: "Sci-Tech Daresbury would have been suitable because it is the regional centre for technology companies as recognised by its status as an Enterprise Zone.
"The name for the park indicates the leading role Britain has played in computer technology and to therefore reflect what the country wants to do in the future."
The Alan Turing Institute of Computer Science Park is amongst a number of science and engineering projects announced in the statement.
Osborne did reveal a range of new investments in the north of the country, including a £235m Sir Henry Royce Institute for advanced materials research and innovation, and a £113 Computing Research centre.
Chancellor George Osborne said: "If Britain isn't leading the world in science and technology and engineering, then we are condemning our country to fall behind.
"So we will establish new centres for doctoral training, for Cell Therapy and for Graphene – a great British discovery that we should break the habit of a lifetime with and commercially develop in Britain."