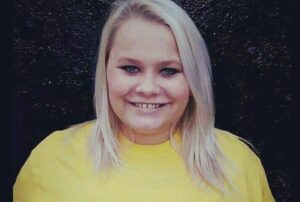 A 'Global March for Lions' is coming to Liverpool city centre this weekend, to highlight the plight of lions caught up in the canned hunting industry.
A worldwide effort to campaign against the inhumane practice of hunting an animal in an enclosed space is taking place in numerous cities across the globe on Saturday 15th March. The movement has been initiated by South African activitsts, with Liverpool enthusiastically showing its support.
Martina Chrzczon, 21, President of the LJMU Conservation Society, is one of the key figures who brought the march to Liverpool. She told JMU Journalism: "I have always been against hunting, especially when the animal has no means of escaping. When I found out about the Global March for Lions I knew that I wanted to get Liverpool involved.
"After all, Liverpool is full of students who have a voice and are not afraid to use it."
Miss Chrzczon has been able to organise the march to inform the people of Merseyside about the true horrors of the canned and trophy hunting industry, which mostly occurs in Africa.
Canned hunting involves the killing of tamed wild animals for sport, in fenced areas on specially designed hunting farms. Wealthy 'trophy hunters' travel from Europe and America to kill these animals to mount them on a wall or have them made into a rug.
South Africa has by far the largest canned lion hunting in the world, with over 8,000 lions being bred to be slaughtered, and 1,000 captive-bred lions being killed every year.
Campaign Against Canned Hunting (CACH) is a registered wildlife charity at the forefront of efforts to expose the harm being done to helpless animals.
Director of CACH, Chris Mercer, spoke out about his resentment towards the inhumane practice in a letter to all the marchers.
He said: "I am here because I am angry. I'm angry about the pampered trophy hunters who come to South Africa for no other reason than to torture and kill hand reared lions. I'm angry about lion farmers who breed lions for no other reason than to provide tame targets to be executed by sadistic killers."
Global March for Lions will have a stall in Williamson Square in the city centre this Saturday, where the public can learn more about canned hunting. There will also be several marches taking place throughout the afternoon.