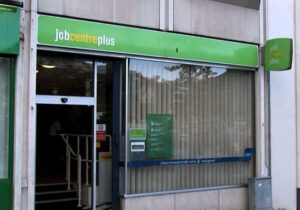 The number of workers being paid less than the recommended living wage is rising, according to new statistics.
The living wage is meant to cover the basic living costs and it is currently £9.15 an hour in London and £7.85 in the rest of the UK.
The Office for National Statistics said six million workers in Britain are paid under the hourly rate, with London occupying the highest number of below living wage jobs in the UK, followed by the North West, with 670,000 jobs or over 24% of its total jobs.
The figures highlight that Liverpool has approximately 47,000 of these jobs, Sefton has 23,000 and Wirral has 21,000. The figures could be higher as they don't include those under 18, apprenticeships and training.
David Williams from Independent Liverpool, which actively supports local business, thinks that more can be and should be done to bring the figures down.
He said: "A few independents we know already do the living wage. Although the power should come from the top down, it doesn't have to, to make living wage stance."
Councillor Gary Millar, cabinet member for business, enterprise and investment, believes that the background should be taken into account rather than a 'one size fits all' approach.
He said: "If you look at places like Romania, where the average monthly income is less than €300, you could ask is that too low or does it match living standards overall?"
He added that if businesses can afford to pay £10 an hour they should do so.
Lidl is a large supermarket chain that has said it will introduce a higher living wage for its employees and others are expected to follow. A local business that already supports the living wage is Homebaked in Anfield.
The two sectors outside of London with the highest number of low paid jobs is accommodation and food service and retail. This comes after the ONS statistics were released showing that Liverpool is experiencing one of the slowest employee growth rates in the country, growing by only 1.4% in five years.
Chancellor George Osborne announced in his Budget that the minimum wage would be called the 'National Living Wage' and from April 2016 would increase to £7.20 an hour for those over 25.