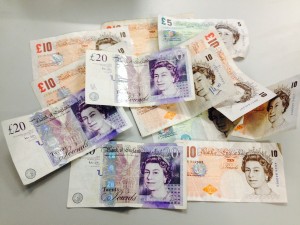 The North West of England was the third most defrauded region in the UK in 2017, according to research by international accounting and tax company Binder Dijker Otte (BDO).
BDO's FraudTrack report, published this month, found that the value of reported fraud in the region had risen dramatically to £115.7m – more than triple the £34.5m recorded in 2016.
Despite the overall number of cases in the North West falling from 73 to 69, the value of the white-collar crime accounted for 5% of the UK total, which is at its highest level in 15 years.
Some of the more exorbitant swindles locally included a £17m tax fraud from an illegal tobacco factory, and a former-Maths teacher conspiring with a VAT inspector to claim over £4m from HM Revenue and Customs to fake accounts.
Mark Underwood, a Director in BDO LLp's Forensic accounting team, told JMU Journalism: "Although the headline figures  showed that the number of frauds in the North West decreased, the value of fraud increased from £34.1million to £115.7m. This represents a massive increase and puts the North West as the third biggest fraud hotspot in the UK after London and the West Midlands.
"Alarming as the figures are, this is likely to be the tip of the iceberg as the majority of frauds go unreported because organisations are more interested in preserving their reputations and making recoveries".
The total of reported fraud in the UK as a whole was substantially higher over the period, with the value over £2bn – a rise of 538%.
Charity fraud saw one of the more dramatic increases in 2017, as the number of cases almost doubled and the value went up to £8.5m from £2.1m the year before.
These figures only represent the recorded cases of sharp practice last year, and the true sum is likely to be considerably higher when unreported frauds are taken into account.
Industry experts are warning people and businesses alike to be wary of any potential scams to protect themselves from fraudulent activities.
YouTube: Daniel Moxon