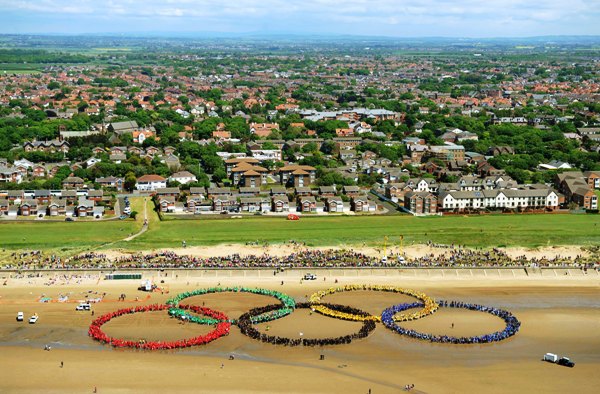 As London gears up to host the 2012 Games, the first Olympics world record has been set on Merseyside, by pupils forming a giant human recreation of the iconic rings.
Officials at world record arbiters Guinness have confirmed that Sefton borough schoolchildren helped to set a new landmark total of 5,963 people standing in five huge coloured circles to form the Olympic rings on Crosby beach.
More than 50 schools took part in the record when the torch relay visited the region on June 1st, which eclipsed the previous highest total of 2,234 people who made up the five Olympic rings in Bath in May.
An email sent by Guinness read: "Congratulations! Your record has been approved." Copies of the Guinness certificate are being sent to all the schools involved to confirm they are official world record holders.
Councillor Peter Dowd, Leader of Sefton Council, said: "The world record attempt capped off an unbelievable day. Having nearly 6,000 people on Crosby beach forming the Olympic rings is a sight I, and many other people, will never forget."