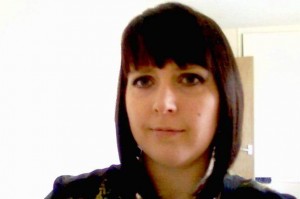 A law giving people the right to check if their partner has a history of domestic violence will be introduced in Merseyside and across the country.
After being successfully trialled in Manchester, Wiltshire, Nottingham and Gwent, Clare's Law will be expanded to all of England and Wales in March 2014.
The policy was named after Clare Wood, who was strangled and set on fire by her ex-boyfriend in 2009. Clare was unaware of her boyfriend's history of domestic violence, which included repeated harassment, threats and the kidnapping of an ex-girlfriend at knifepoint.
Eve Thomas, who set up her OneVoice campaign in the North West for victims of domestic violence, told JMU Journalism that the nationalisation of Clare's Law is vital.
She said: "Clare's Law is extremely important and it's a law that needs to be national. It provides women with another form of protection."
Under the scheme anyone can contact their local police force to enquire whether their partner has a history of domestic violence.
During the trial period, local police forces made 111 disclosures and protected over 400 women, but Home Secretary Teresa May said in a statement to the House of Commons today that many vulnerable people are still being let down.
Eve told JMU Journalism: "Domestic violence figures are rising all the time and at present I do think that the current system isn't working. I find the whole system to be over-complicated; I think common sense does need to prevail and I hope that Clare's Law will help to bring the system back up to scratch."
Domestic abuse charity, Refuge UK, has raised concerns over the law, claiming that most abusers are unknown to police and that more time and effort should be spent on improving police intervention with domestic violence cases.
Sandra Horley CBE, chief executive of Refuge UK, said: "Domestic violence is chronically under-reported, with only 23% of victims reporting their experiences to the police.
"This means that the vast majority of perpetrators are never known to the police. If a woman inquires about her partner under the new disclosure scheme, she may be told that he has no history of violence, she may then believe that she is safe, but this does not necessarily mean that she will be safe – possibly quite the reverse."