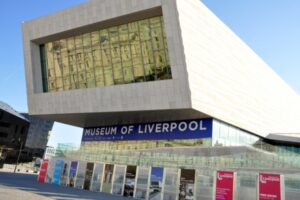 One of UK's most popular tourist attractions, the Museum of Liverpool, is due to close for two months in the new year.
Building work is due to take place from December 31st to late February 2017 which involves repairs to the interior and exterior, leaving no option but to temporarily shut its doors.
The museum has experienced ongoing issues with the external construction since opening five years ago and £2.3m in compensation was awarded in 2013 after a court battle with AEW Architects and Designers Ltd.
The High Court ruled in favour of the museum in the case regarding the construction of the front steps and terraces around the building.
The Director of National Museums Liverpool, David Fleming, said: "We have considered the timing of this closure carefully to minimise disruption as much as possible, and will be carrying out the works during our least busy time for visitors.
YouTube: National Museums Liverpool
"The closure is to ensure the safety and security of both the collections and our visitors, while internal works take place."
The waterfront attraction is one of the country's most visited museums outside of London, having welcomed more than four million people since opening in July 2011. It is the first national museum devoted to the history of a regional city.