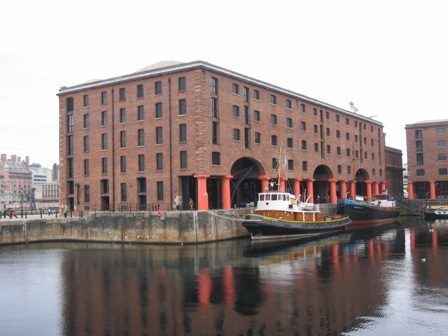 The most visited attraction in Liverpool last year has been revealed – and the result may surprise you.
The Merseyside Maritime Museum was a clear winner, according to data collected by Visit Britain.
The Royal Albert Dock free attraction had a growth in visitors to 922,503 in 2017, up from 840,675 in 2016.
It tells the story of Liverpool's docklands, waterfront and immense shipping heritage from the 18th to the 20th Century.
Highlights include ship models, maritime paintings, replica vessels and a walk-through area of what the docks used to look like.
According to Visit Britain, the Museum of Liverpool was the second most visited attraction, with 737,120 people coming through its doors in 2017. This was followed by the World Museum Liverpool which had 672,120, and Tate Liverpool on 628,024.
YouTube: Ben Higgins
Andrew Winder, Marketing and Communications Officer for the Maritime Museum told JMU Journalism: "The museum tells stories that resonate with visitors because they tell them about the evolution of the city; the events that changed Liverpool and some of the people involved.
"The museum has a lot of permanent content that draws visitors in. For example, 'Titanic and Liverpool: The Untold Story' reveals the forgotten aspects of the ill-fated ship; that much of the crew were from the city and the ship was registered in Liverpool to the White Star Line."
Mr Winder also spoke about exhibitions that they would be hosting through Christmas and in to 2019, perhaps boosting their popularity even further.
He said: "We have a rolling exhibition ending next month called 'Black Salt: Britain's Black Sailors,' showing the history of black seafarers over the past 500 years. This will be followed by 'On the Waterfront,' which looks at the evolution of Liverpool's docks.
"We are also refurbishing much of the second floor of the museum to what we are calling the 'sea galleries,' which will explore the lives of seafarers and their families. This will open to the public in autumn 2019."