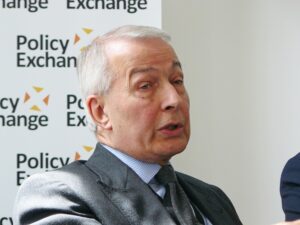 Birkenhead MP Frank Field has called on Wirral Council to do more to help families that will be affected by the lower Benefit Cap coming into place nationally next week.
The Labour politician has written to council leader, Phil Davies, with two proposals as he has fears about the impact of the changes on local communities.
The first is to appeal to every available welfare rights worker and staff from Jobcentre Plus to provide residents affected by the cap with guidance and support.
The second is to set up a job creation programme under which residents gain automatic exemption from the cap. A similar programme was pioneered by Greenwich Council in London, helping hundreds of residents into work.
The MP said: "Understandably, some residents are in a state of panic after receiving letters telling them how much worse off they will be under the new, lower Benefit Cap.
"I have therefore asked the council to act swiftly with help from the Jobcentre on two fronts: to advise and support those affected by the cap, and to do as much as it can to help them into work.
Youtube: Waterloo Housing Group
"Both moves could not only prevent hundreds of households from having to suffer hardship, but also open up new opportunities for those households to tie down a job and earn decent wages."
Mr Field's requests come a fortnight after he appealed to the Mayor of London to follow Birkenhead's example of moving towards eradicating hunger of low-income families.
Community schemes such as Feeding Birkenhead have already been in use to help families with financial difficulties manage their money, not just in times of hardship.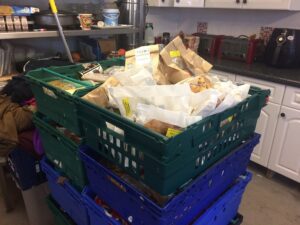 As part of the Feeding Birkenhead scheme, supermarket waste is provided to create a social community shop where residents can buy food on a 'pay as you feel' basis, cutting costs dramatically.
Ema Wilkes, Director and Founder of Neo Catering, an organisation which is part of the Feeding Birkenhead scheme, told JMU Journalism: "People in Britain are still going to hospital with malnutrition in 2016.
"It shouldn't happen, and luckily there are so many organisations now across the UK that do believe that food is something that everyone should have access to.
"Help shouldn't just be available when people are heading towards financial crisis."