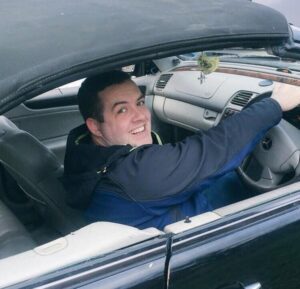 Two friends are driving from Liverpool's Alder Hey Hospital to Monte Carlo and back, in a bid to raise money for the medical facility's bereavement centre.
Mike Larsen and Jason Adams are embarking on the epic nine-day trek in May. It will take them through 10 countries as a part of the 'Bust Rallies' campaign which encourages people to drive an old 'banger' across Europe in a Top Gear-style journey. They are calling their bid 'Monte Carlo or Bust'.
Mike's daughter, Jessica, died at 17 months old almost two years ago, and he received great support and help from the Alder Hey bereavement centre. He told JMU Journalism: "We'll remember what they did for us forever. It was fantastic, so I try to fundraise for them as much as I can, to give something back."
At the moment, the Wirral friends are asking for sponsorship through their Justgiving page, and have so far received welcome backing. They have even had the car which they will be using for the trip donated to them by retired mechanic, Kenny Harrison, and his business partner.
YouTube: Alder Hey Children's Hospital and Charity
Mr Larsen said: "Jason rang me one night and said 'do you fancy going to France?', so I said yes, but there's always a catch with Jason. 'We've got to drive, in an old banger too'. But I thought, hang on, we can do this."
The official event starts in Belgium, however both men decided to take the project one step further and begin the journey at the hospital which inspired them to embark on the drive.
Mike said: "We always try to go above and beyond in what we do, so to make it a real challenge, we've added the extra distance, and we're driving back too. We aren't just driving down motorways either, we want to see the 10 countries we visit and experience them on the journey."
Mike will be blogging through out their trip, to keep all supporters up to date with where they are, and what they are doing.
Although their first fundraising target is £1,000, Mike said that their dream would be to exceed £10,000 in donations, as the cause is so special to them both.