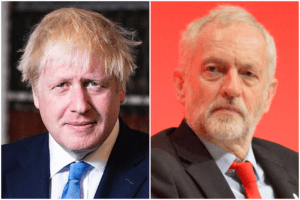 Merseyside voters stayed loyal to Labour as the Conservatives convincingly won the 2019 General Election to consolidate their grip on power in Westminster.
While Boris Johnson celebrated a substantial victory that left him with a Parliamentary majority of 80 seats, all of the local constituencies remained in Labour's hands in an otherwise heavy defeat for Jeremy Corbyn's party nationally.
It is the biggest electoral triumph for the Conservatives since 1987.
The result gives the Prime Minister a solid mandate to govern without the difficulties of minority rule that led to a second General Election in a little over two years, following on from the controversial referendum for the UK to leave the European Union in June 2016.
Liverpool results
Riverside (turnout 65.7%)
Kim Johnson (Labour) 41,170
Sean Malkeson (Conservative) 4,127
Tom Crone (Green) 3,017
Rob McAllister-Bell (Lib Dem) 2,696
David Leach (Brexit) 1,779
West Derby (turnout 67.0%)
Ian Byrne (Labour) 34,117
Tom Bradley (Conservative) 4,133
Ray Pearson (Brexit) 2,012
Steve Radford (Liberal) 1,826
Paul Parr (Lib Dem) 1,296
William Ward (Green) 605
Walton (turnout 65.1%)
Dan Carden (Labour) 34,538
Alex Phillips (Conservative) 4,018
Ted Grant (Green) 814
David Newman (Lib Dem) 756
Billy Lake (Liberal) 660
Wavertree (turnout 68.4%)
Paula Barker (Labour) 31,310
Catherine Mulhern (Conservative) 4,225
Richard Kemp (Lib Dem) 4,055
Adam Heatherington (Brexit) 1,921
Kay Inckle (Green) 1,365
Mick Coyne (Liberal) 501
Garston & Halewood (turnout 70.1%)
Maria Eagle (Labour) 38,578
Neva Novaky (Conservative) 6,954
Kris Brown (Lib Dem) 3,324
Jake Fraser (Brexit) 2,943
Jean-Paul Roberts (Green) 1,183
Hazel Williams (Liberal) 344

Mr Johnson's campaign to "get Brexit done" appears to have resonated with large sections of the population, and the outcome of the national poll substantially increases the likelihood of Britain exiting the EU in early 2020.
Three of the five Liverpool constituencies elected new Labour MPs without them leaving the party's hands, as in Riverside Kim Johnson became the city's first black MP, while Ian Byrne won in West Berby and Paula Barker became the new member for Wavertree.
Across the Mersey, the Wirral remained a Labour stronghold as the tide of red stretched throughout the region, while Southport stayed in Conservative hands after the ruling party claimed it at the 2017 election.
Veteran politician, Frank Field, decided to defend his seat under the banner of the Birkenhead Social Justice Party after more than 40 years as the local MP, but he was heavily beaten by the Labour candidate who replaced him, Mick Whitley.
Luciana Berger, who represented Labour in Wavertree after first winning the constituency in 2010 but later quit the party in a protest over antisemitism, failed in her bid to get elected again, this time in Finchley and Golders Green, under the banner of the Liberal Democrats.
PM Johnson, who later met the Queen to gain consent to form his new administration on Friday morning, said at a celebratory rally: "In winning this election we have won votes and the trust of people who have never voted Conservative before and people have always voted for other parties.
"Those people want change. We cannot, must not, must not, let them down, and in delivering change we must change too."
Mr Corbyn set out a tentative plan to step down as Labour leader after retaining his seat in Islington, saying: "I will not lead the party in any future General Election campaign.
"I will discuss with our party to ensure there is a process now of reflection on this result and on the policies that the party will take going forward and I will lead the party during that period to ensure that discussion takes place and we move on into the future."
YouTube: BBC News
Twitter: JMU Journalism
Results #GeneralElection2019 Labour seats held on Merseyside: Liverpool Wavertree; Walton; Riverside; West Derby; Garson & Halewood; Bootle; Wallasey; Wirral West; Birkenhead; Wirral South; Knowsley; Sefton Central; Halton. Conservatives hold Southport. #GE2019 pic.twitter.com/IHjVEKffI4

— JMU Journalism (@JMUJournalism) December 13, 2019