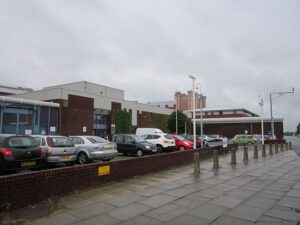 Prisons across Merseyside are in crisis as many of them are above capacity, according to new Ministry of Justice figures.
The figures highlight that Altcourse, Kennet and Walton prisons are all seriously overcrowded, with Altcourse having the sixth-highest level of inmates in the country.
The Fazakerley-based prison is designed to hold 794 prisoners but as of last month was holding 1,127. This means it was overcrowded by 40%, holding an excess of 333 prisoners.
Kennett prison has reduced its level of inmates from 166% capacity two years ago, but is still holding 20 more inmates than it is humanely allowed.
Robert Preece, from the penal reform campaign group Howard League, told JMU Journalism: "What we've seen at the charity in the past 18 months to two years is a real significant rise in the number of deaths in custody, self-harm incidents, incidents of violence and we've also seen reports of bullying.
"These are warning signs that the system might not be working and what we decided to do was look in to some of the reasons that might hide behind that.
"We looked at prison population figures from January 2015 compared them to figures from January 2013 and what we saw was that there was a significant drop in prison spaces."
When asked what the government plan on doing to reduce overcrowding, Preece replied: "Precious little. What needs to happen now is for the government to recognise that there is a problem here and that their attempts to bring about this rehabilitation revolution will flounder unless the do something serious to address it.
"In the long run, they need to give serious thought to reducing the prison population tentatively and sensibly so that we have fewer people in prison than we currently do, so we can deliver better interventions to those that have to remain in a secure environment, to provide more effective community punishments to those who don't."