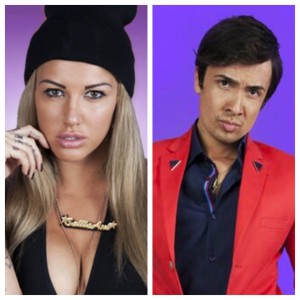 Two Merseyside residents are part of the latest batch of contestants to enter the Big Brother house.
Dexter Koh, 28, a celebrity publicist from Liverpool, and 26-year-old Sallie Axl, from Wallasey joined six other housemates during the opening night's live launch show on Channel 5.
Sallie, a wannabe DJ, was the second contestant to enter the house and was keen to show off her full sleeve tattoo.
She described her proudest acheivement as travelling the world with her daughter and gained public attention earlier this year after being pictured in the papers with one of the stars from The Only Way is Essex.
Dexter claims to be a former highly paid male escort, strip club owner and magician, as well as describing himself as "a social chameleon," now owns a PR firm in the East End of London.
The new series, dubbed 'Big Brother: Secrets and Lies,' includes a 'people's puppet' housemate who is an actor and has been put in the house in order for the public to vote on his behaviour to stir up controversy.
During the first night, eight of the housemates' suitcases containing their belongings were supposedly destroyed with an industrial shredder as part of a cruel twist put in place by the show's producers.
Housemates on the show will this year have to generate their own electricity and hot water by peddling on an exercise bike and spinning a giant wheel, as well as having to grow their own food in a garden allotment.
This year's show is being hosted by Emma Wills, with former X Factor star Rylan Clark co-hosting the spin-off show, Big Brother's Bit on the Side.