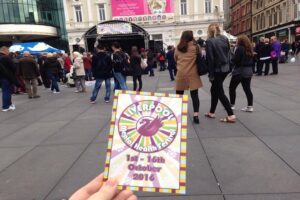 A festival has launched bringing music, dance and arts together to get people involved in the discussion surrounding mental health.
Organisations from across Merseyside gathered at Williamson Square on Saturday as part of the celebrations for World Mental Health Day.
In Liverpool, one in three appointments with GPs are about issues such as depression, anxiety, stress and panic. These can be linked to causes such as low income, unemployment, poor housing and loneliness.
Assistant Clinical Leader at Alder Hey, Dr Simon Lewis, told JMU Journalism: "People need to know that everyone has mental health and when things go wrong there are a whole range of services available.
"This event is great for networking, raising awareness and getting the public involved in looking after their own mental health and talking about it.
YouTube: James O'Hanlon
"Essentially, people can get involved in just looking after each other. Look after yourself of course, but you can always just ask somebody: 'How are you doing?'"
There are five ways suggesting how we can look after our wellbeing: do something active every day; connect with someone you love; give something back to the community; learn something new; and take notice of the things that are around you.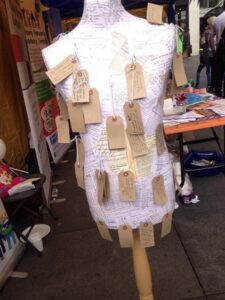 Liverpool Community Development Service worker, Afrah Qassim, told JMU Journalism: "Events like this break the barriers around the topic. It's great for the services to come together so people can see what's on offer.
"This year we're doing a road show around different communities so we can engage with people to bring them services and information that they would not otherwise access."
Liverpool Child and Adolescent Mental Health Services have worked alongside young people to design mannequins about the United Nations Convention on the Rights of a Child.
Sarah Harper, 27, from the Merseyside Youth Association, told JMU Journalism: "The children chose 10 rights that meant something to them. One here is about the right to education and we've got young people to write down what they think of their education and give it a mark out of 10."