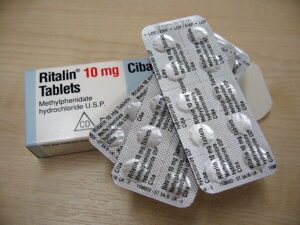 Medication for Attention Deficit and Hyperactivity Disorder [ADHD] is being heavily prescribed across Merseyside, with statistics showing Wirral ranking second highest in the country.
Figures from American research company Qlik show that 3.3% of the Wirral population are being given medical treatment for ADHD, and Wirral Health chiefs spend £300,000 a year on medications that are mostly going to children.
In a statement, Wirral Clinical Commisioning Group said: "ADHD medication is recommended by a specialist rather than a GP and hence its use is not initiated by GPs in primary care."
Dr Tony Lloyd from the Liverpool-based ADHD Foundation says that medication isn't always the best option and can cause reliance on a pill for a chronic condition.
He told JMU Journalism: "Sadly, in most parts of the country, medication is the first and only line of treatment."
Blame is quick to fall on doctors for overprescribing and not offering alternative treatments and therapies.
Dr Lloyd described why this is not always the case, telling JMU Journalism: "Doctors can only prescribe what the NHS commissioner in their local CCG tell them they can offer, so in the case of Wirral, they commission no non-pharmacological services, so of course their medication costs will be high."
Victims of the attention disorder are at risk if they are not offered medical help as ADHD can increase the risk of anxiety and depression. According to Dr Lloyd, one in five will attempt suicide if they are left unsupported.
The foundation says that Warrington has the lowest ADHD medication rates in the country because they are utilising the support offered to them. The foundation is used to teach schools and parents about the alternative choices available to them.