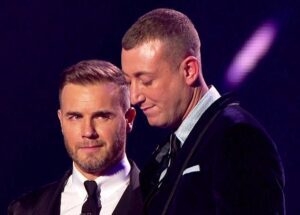 Christopher Maloney has finished third in the X Factor final, after getting the fewest votes in the first part of the show's climax at the Manchester Arena, failing to become the first Liverpudlian X Factor winner.
After the results were announced, Maloney said: "I feel on top of the world. I feel like I've already won getting this far, and with all the lies in the press that I've had to fight against. I was the wildcard and I've come third."
His mentor, Gary Barlow praised the Liverpool Mutual Homes worker. He said: "He's done brilliant. He really has."
During the week, Christopher, who was voted in as the public choice for the last spot in the final, had visited Liverpool with Barlow to campaign for votes, where he described performing at the Liverpool as "a dream come true".
For his first song in the final, the 34-year-old from Kirkdale emerged from a giant boombox to perform Irene Cara's 'What a Feeling'.
Judge Nicole Scherzinger said: "Enjoy this moment now, because I know how hard you've worked to do this."
Louis Walsh agreed with the former Pussycat Doll. Usually he is Maloney's harshest critic but he said: "You deserve this. You are the people's champion."
Tulisa  then admitted that she hadn't always been Christopher's biggest fan, but added: "You have come such a long way, you're here, you're a fighter, you always do you and that I really respect."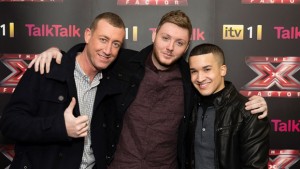 His mentor Gary said: "You've had criticism upon criticism, but you've come out fighting."
For the second song, Christopher performed a duet with Gary, singing Take That's 'Rule the World'.After the performance, he said: "It was an honour to sing with Gary Barlow. He's been my idol since I was young."
Christopher will most likely still have a bright future ahead, however. Talking on the Xtra Factor after the show, he said: "I've only been out of the competition for 20 minutes and there's been quite a few offers made!"
James Arthur will battle against Jahmene Douglas on Sunday night, hoping to win X Factor 2012.