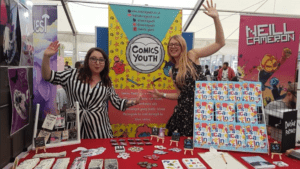 A magazine which aims to further the conversation about the mental health crisis among young people is set to return after a successful launch.
Comics Youth CIC claims to be the first organisation in the UK to provide holistic comics-based literacy and wellbeing projects for disadvantaged youths in Liverpool.
They recently published 1,000 copies of a self-care 'zine, curated by contributors from across the UK, full of practical, realistic and mental health-focused tips. Their mission in the next 12 months is to focus on becoming a young person-led publishing house.
They will be accepting submissions for the Isolation zine to raise awareness of the effects of loneliness, social exclusion, lack of community amongst adolescents and the impact it has on the development of good mental wellbeing and resilience.
Supporting on average around 200 young people per week, Comics Youth has reported a 43% rise in self-injury disclosures within their group of young people, as they say they feel secluded and "drowning without enough support" with no-one to connect with.
YouTube: Comics Youth CIC 
The aim of this magazine is to give their voices power to be heard through publishing comics about community issues. This will allow those struggling to take ownership of 'isolation' as a topic and become content creators rather than solely information receivers. It aims to promote wellbeing and coping mechanisms for the challenges of growing up and improving confidence.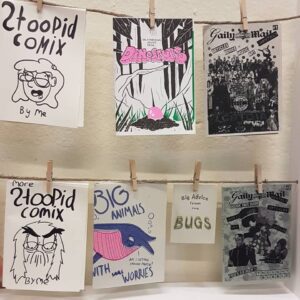 Rhiannon Griffiths, Project Manager for Comics Youth, told JMU Journalism: "We truly believe that youth isolation is an extremely prevalent issue within Merseyside as there are a distinct lack of opportunities for those to discuss their mental health in an informal context, and they have little to no avenues of therapeutic self-expression due to the effects of austerity and cuts to frontline services.
"The motivation behind this zine is to open up a wider conversation within the UK on youth loneliness and make young people's voices visible."
'Isolation' will launch at the end of January 2019 and will be available on the Comics Youth website and selected retailers.
All proceeds are channelled directly into Comics Youth's products and mental health workshops for young people at risk within Liverpool.
The deadline for submissions is November 26th 2018 and must be in an A5 format.