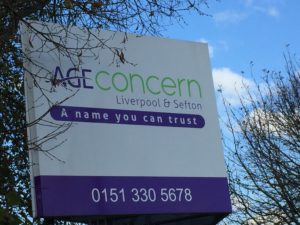 A Liverpool care home has announced its closure after almost a century, following financial losses.
Age Concern will officially close its Liverpool premises on Townsend Lane at the end of November, meaning the end of an era after 91 years of service.
The centre, on Townsend Lane in Liverpool, is a registered charity that helps and promotes the health and well-being of people aged 50 or over that suffer with dementia.
Dil Daly, the chief executive of the charity, told JMU Journalism. "It is with great regret that Age Concern Liverpool & Sefton has decided to stop operating some services which we know are greatly valued by older people."
The reason for this sudden closure has been attributed to the fact they need to stop losing money. For many years, the charity has been has been willing to keep services running.
However, officials are now in a position where if they keep running the centre, they say it would jeopardise the future of the charity and its services for the elderly.
YouTube: Age Concern
The closure of Age Concern will also affect the adjoining Poppy Centre, which provides social activities and food for up to 50 elderly people three days a week. Staff and volunteers are set to be out of work as a consequence.
Mr Daly said: "We sincerely believe that taking this painful decision and implementing it quickly is the right course of action to safeguard the future of the charity."
He has written letters to families providing them with locations and contact details of two centres that offer the same kind of services.
People will still be able to access the centre and use the facilities up until it closes on November 29th.