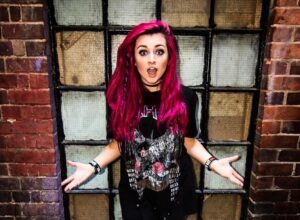 Wirral YouTube star Bronnie Hughes has been announced as the support act for chart-toppers, Little Mix, when they bring their tour to the peninsula in May.
Bronnie, 19, will perform at Tranmere Rovers' stadium, Prenton Park, on Sunday May 21st as part of the Wirral Live weekend of events.
She told JMU Journalism: "I think they [Little Mix] are great. I admire what they have achieved as four women and they have really developed their style. I love their recent songs too. They just get better and better."
When asked how it feels to be supporting such a massive act in her local area, Bronnie said: "It means the world to me. I am a workaholic and totally dedicated to my music, and my goal is to be playing my music at big shows in stadiums and arenas so to get the opportunity to play to up to 20,000 at this stage of my career is a dream.
"To play it in Merseyside and so close to home makes it extra special. I've been to football matches at Tranmere Rovers since I was four and now I'm going to be playing my music there. It's unreal."
YouTube: BronnieMusic
The singer won an international cover song competition led by American Idol host, Ryan Seacrest, over YouTube for international exposure in October 2014.
Bronnie was the only non-American entrant and her song attracted the attention of One Direction member, Louis Tomlinson, who encouraged his Twitter followers to vote for her.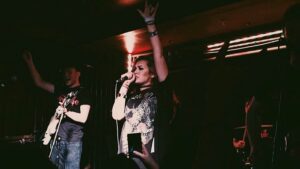 She has since graduated from LIPA, where she told JMU Journalism of her studies: "LIPA is incredible, I learned so much in my time there and the contacts I made have become so important in my career.
"Take being special guest support act for Little Mix in May, my whole team for that show is made up of contacts I made at LIPA, whether that's my guitarists, bassist and drummer, or my musical director, or producers who are working on material with me."
Bronnie is currently on tour with Harvey and will continue to travel the country performing after a well-deserved week off.
The singer is currently focused on writing more songs as well as working on an EP which will be released over the next few months.