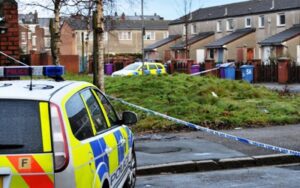 The Home Office's annual crime statistics have revealed a significant reduction in Merseyside.
The figures show that in the past year crime has dropped by  7%, showing that there were 7,000 fewer victims than last year.
Overall, the numbers indicate that crime has steadily reduced every year for the past six years, falling an overall 44% since 2006. The most notable reductions are in vehicle crime, drug offences and sexual offences, but theft has fallen the most with a 16.3% fewer offences committed since the previous year.
Commenting on the statistics, Councillor Peter Brennan, Mayoral Lead on Community Safety for Liverpool City Council, told JMU Journalism:
"This figure confirms the downward trend of crime in Merseyside in the last few years. The city council has worked with Merseyside Police and other partners, through Citysafe, our community safety partnership, on a range of initiatives to reduce crime and anti-social behaviour. Effective partnership working and joint initiatives have helped generated significant reductions in crimes"
Merseyside accomplished larger reductions than the national average in the Crime Statistics Survey, showing that the area is winning the battle against criminals. The council is confident that the numbers will keep falling into the next year, but there are challenges ahead.
Councillor Brennan added: "With further cuts to come it will be increasingly more difficult for us to continue to make this progress and there is certainly no complacency on this issue. However, Citysafe will continue with its work in helping to cut crime and anti-social behaviour and to make Liverpool a safer city in 2013."