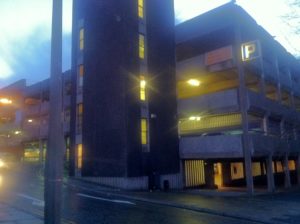 Pay and display parking fees have been reduced in the city centre as Liverpool gets ready for the busy run-up to Christmas.
Charges for pay and display parking bays have dropped from £2.20 an hour to £2 and there is now a capped cost of £5 for parking between two to four hours.
Motorists using the Mount Pleasant car park will benefit from a bigger decrease in charges, which have dropped from £1.30 an hour to £1. There has also been a change in the maximum charge for a day's parking which is now £4 against the previous all day cost of £7.
The changes also include an increase for the maximum time to stay, from two hours to four.
The cuts were made in the hope of boosting business in the run up to Christmas by allowing motorists to park longer, for cheaper in tough economic times. The council also hopes that bringing the chargers back to where they were in 2008 will attract more shoppers, visitors and tourists into the city.
Mayor of Liverpool, Cllr Joe Anderson said: "By making parking more convenient and affordable, we can make sure our city centre thrives."
Although the costs have dropped around the city, car parks on Hope Street will remain the most expensive.
After recently being named the best street in the UK, car parking on Hope Street will keep the highest rate of £2.20 after being increased from the original charge of £1.40 last year.
Ged Gibbons, boss of City Central and Commercial District BIDs said: "Car parking charges are a critical factor for our retail sector and the fact these cuts will encourage people to stay longer will have a positive knock-on effect at the tills.''