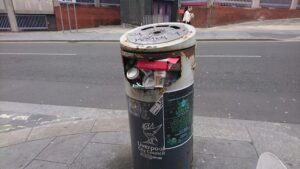 New legislation has been put into place to see littering fines increase by nearly double the current maximum penalty.
The changes, which will take effect from April 2018, mean those dropping rubbish could face on-the-spot fines of up to £150, up from £80. Minimum charges will increase from £50 to £65 – and vehicle owners can now face action if people are caught littering from the car, even if it is not the driver.
Liverpool City Council's contracted litter enforcement officers from Kingdom have faced criticism and media scrutiny over their tactics regarding the enforcement of fines, including a BBC Panorama investigation.
A council spokesman said: "We have a partnership with Kingdom which began in March – they have raised more than £600,000 in fines – which has been split between them and the council. We use our share of the money to invest in additional street cleansing and clearing fly tipping."
YouTube: Energy Live News
Most violations recorded by the council have been for cigarette ends being dropped, but other environmental offences have been noted. Although Kingdom only monitors the city centre at the present time, the council is looking to extend this soon.
The spokesman added: "We will be moving the teams out to neighbourhoods in the near future and targeting dog fouling as well."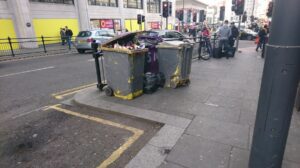 Councillor and Cabinet member for Neighbourhoods, Steve Munby, said: "We certainly approve of our officers having a range of options and we will look properly at the proposals.
"This might allow different levels of fines to be handed out for different offences, because there is certainly a case for having a better range of penalties.
James Hurleston, a student a Liverpool John Moores University, was given an £80 fine for dropping a cigarette end in town. Although he agrees with the principle of being penalised, he doesn't feel the amount is fair – even at the present level.
He told JMU Journalism: "I think £80 is excessive and an increase on that is in no way justifiable.
Mr Hurleston said he felt that the people who enforced the fine did not handle his case fairly, adding that he believes that students are targeted.