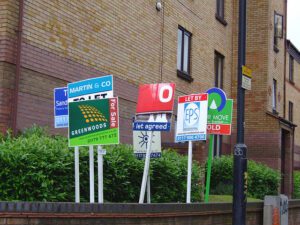 Consultations are to begin for an official landlord licensing scheme in Liverpool, which will change the way private letting works in the city.
The scheme coincides with the city council's 'Bringing Empty Homes Back to Use' three-year plan, which was created to deal with empty properties and improve the area's rented property.
There are around 50,000 rented properties throughout the city, including a thriving student accommodation market which makes up most of the figures.
If approved, the scheme could begin this year, requiring all private landlords to apply for licenses.The conditions of the license will mean the property must be of at least the minimum standards set by the council, and if breached could result in fines, revoked licenses or even prosecution.
Councillor Ann O'Byrne, Liverpool City Council's Cabinet Member for Housing, said: "It's vital that we do all we can to work with landlords across Liverpool to drive up the quality of our private rented properties.
"Licensing would create a minimum standard for the private rented sector, with landlords needing to show that they have adequate systems in place for their tenants – for example, to report repairs and defects."
The aim is to highlight the good quality landlords, and eliminate those not up to standards.
Gavin Dick, Local Authority Policy Officer for the National Landlords Association, told JMU Journalism: "The NLA realises that there are significant issues with poor property management practices and anti-social behavior present in Liverpool, which the council is right to want to address.
"However, we are concerned that blanket licensing of this kind will only reach compliant landlords, leaving criminal operators who blatantly exploit vulnerable people to continue to operate away from the eyes of the law.
"Furthermore, the council risks stifling investment in the sector at a time when more homes are so badly needed and many tenants are struggling to absorb the impact of changes to the welfare system with the introduction of Universal Credit."