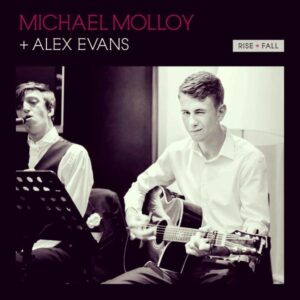 The brother of a talented teenage musician from Liverpool killed in a coach crash as he returned from a festival has spoken of his determination to honour his memory by securing a posthumous place in the charts.
Michael Molloy, 18, of Woolton, was one of three people who died in the horrific smash last September when a bus carrying revelers returning from the Bestival music event on the Isle of Wight careered off the road and hit a tree.
With pre-orders propelling the song as high as 61st on the official iTunes chart , Michael's older brother Joe, 22, spoke to JMU Journalism about his ambition to get 'Rise and Fall' – which was written by Michael and features the gifted musician on guitar – into the charts as a lasting legacy.
He said: "My issue with getting the song out there is that people aren't going to realise unless they listen to it is how good the song is.
"They just think it's going to be a song that a little kid has done and now everyone is trying to help him get it out there because he's died tragically.
"But it's the complete opposite – it's that good, that's why we want to get it out there and because he's died is the reason why we just wouldn't let it go under.
"We don't just want to let it fade away."
Due to be released on 28th April, the song has heavyweight industry backing and has been recorded by festival giant DJ Rob Da Bank, who recently held a tribute night at Nation nightclub in the city centre in honour of those who lost their lives in the crash, as well as Zach Washington-Young, 22, who suffered life-changing injuries.
Joe admits he was overwhelmed by the tribute night, which saw artists such as former Lightning Seeds front man Ian Broudie as well as Echo & the Bunnymen's Ian McCulloch perform to a crowd of around 2,000.
However, it was the poignant performance of Michael's song by his best friend Alex Evans which was the highlight of the evening.
He added: "That was the first time I've heard the song being performed live in that type of environment, never mind anyone else because it was never sung live apart from when they recorded and performed it in college.
"The reaction it got and the performance Alex gave was unbelievable.
"He had the full crowd in there going. This is why it's being done now.
"No-one who went to see Alex and Michael, or even before that Hostile Radio, thought 'These might make it', 'These have got a good chance of making it' … everyone said all the time 'They will make it, they are boss, they are unbelievable'."
To pre-order "Rise and Fall" click here: https://itunes.apple.com/gb/album/rise-fall-single/id627559511