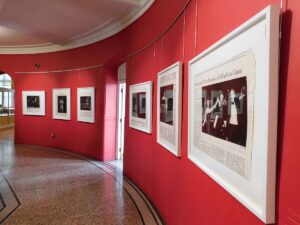 Time is running out to witness the work of artists from around the globe who have come together for the city's the largest celebration of contemporary art.
Celebrating its 20th anniversary this year, the Liverpool Biennial is home to displays and projects by more than 40 artists from 22 countries. The event takes place over 15 weeks, ending on October 28th, so opportunities to observe and take part in the spectacle are now limited.
With a reputation for being edgy and exciting thanks to featured artists such as Yoko Ono, this year's theme is "Beautiful world, where are you?"
The thematic inspiration comes from Friedrich Schiller's 230-year-old poem, 'The Gods of Greece', inviting artists and audiences to reflect on a world in social, political and economic turmoil, and to reconsider the past in order to build a more beautiful future.
The artists were specially commissioned to place works across the city for the 20th anniversary. They have worked closely with local residents, including schoolchildren, to create some of the projects such as the popular 'Resilience Garden' in Granby, and 'Time Moves Quickly', a set of public sculptures and artworks at Liverpool Metropolitan Cathedral and Bluecoat.
YouTube: Chantelle McKeever
Biennial's assistant curator, Sarah Happersberger, told JMU Journalism "By commissioning them to make new work, we encourage artists to creatively engage with the city, its culture, history and spaces.
"In creating their commissions, artists often search for a dialogue with local communities and this results in some incredible projects, like Mohamed Bourouissa's Resilience Garden. Liverpool Biennial also invites the city's inhabitants to learn more about visual art and to reflect on the current state of the world."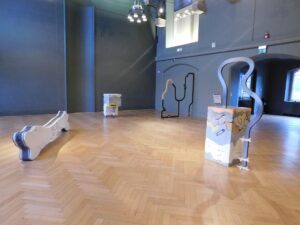 The exhibits are in lots of different prestigious locations, such as St George's Hall, The Playhouse Theatre, and many more.
While observing the works, visitors are invited to join in with some of the interactive exhibits. At Blackburne House people can pre-book a facial treatment inside Taus Makhacheva's art spa, ending with an impression of your face being made and added to the sculpture.
The exhibit with a twist offers lots of different events, including film screenings, talks, tours and family workshops.
For full details of the Biennial's programme of events, click here.