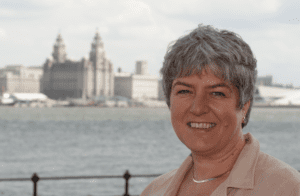 Labour Party candidate Jane Kennedy has won the election to become the first Police and Crime Commissioner on Merseyside, but very few voters were persuaded to go to the polls.
A predictably low 12.4% of the electorate turned out for the election on Merseyside, which reflects a national average of under 20%. This compares with 31.7% of the electorate turning out for Liverpool's first-ever Mayoral election in May.
Out of a total of 126,171 votes cast, Ms Kennedy polled 70,884 (56%), while Conservative candidate Geoff Gubb was the runner-up with 15,870 votes.
In her victory speech, Ms Kennedy: "It's an election that probably none of us wanted but I do want to thank all of those who have voted despite the low turnout. I appreciate their commitment to democracy in what is an important election."
The Police and Crime Commissioner will be paid a salary of £85,000, and will also be able to hire and fire Chief Constables.
The role of the PCCs will be to hold the police to account for delivering the types of policing the community would like to see, and their aim would be to cut crime and ensure the police force is effective.
Jane Kennedy will now be responsible for the overseeing of the Merseyside Police budget and making sure it's spent where it matters most.
In an interview with JMU Journalism before the election, Ms Kennedy said: "We're seeing a dramatic reduction in the amount of resources that Merseyside has as a police force. That would be something I would want to raise with the government to see if we can't make a case for Merseyside to receive more resources before any further steps are taken regarding budgets.
"I feel very strongly that for some communities on Merseyside, gun, gang and violent crime is destroying the neighbourhoods and therefore for me that's got to be a top priority."