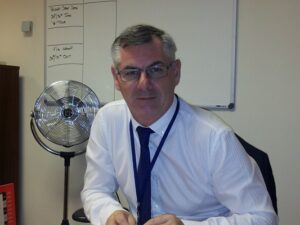 A £7.6m project for a joint Merseyside police and fire and rescue control centre has been agreed.
The centre, to be built on the current site of Merseyside Fire and Rescue Service Headquarters in Bootle, was approved by the Merseyside Police Authority last Thursday, and their Fire and Rescue counterparts did likewise on Tuesday.
Fire and Rescue Authority Councillor David Hanratty told JMU Journalism: "The fire and police services worked well last August during the disturbances so we looked at the possibility of having a joint control centre.
"We will be able to work more efficiently as we will have a better working relationship and we will know exactly who is responsible for what.
"The police authority investigated the pros and cons around having the joint control centre."
Cllr Hanratty said the previous government wanted to base the fire and rescue services for numerous regions such as Merseyside and Cheshire in a neutral area, with the current base being Warrington. The plans for the new control centre mean the service is likely to be more localised.
Cllr Hanratty added: "It has taken just over a year for the authorities to agree on the control centre. We are just waiting for Sefton council to approve planning permission."